In this section, you can control the icon packs used for your site as well as upload the custom icon pack.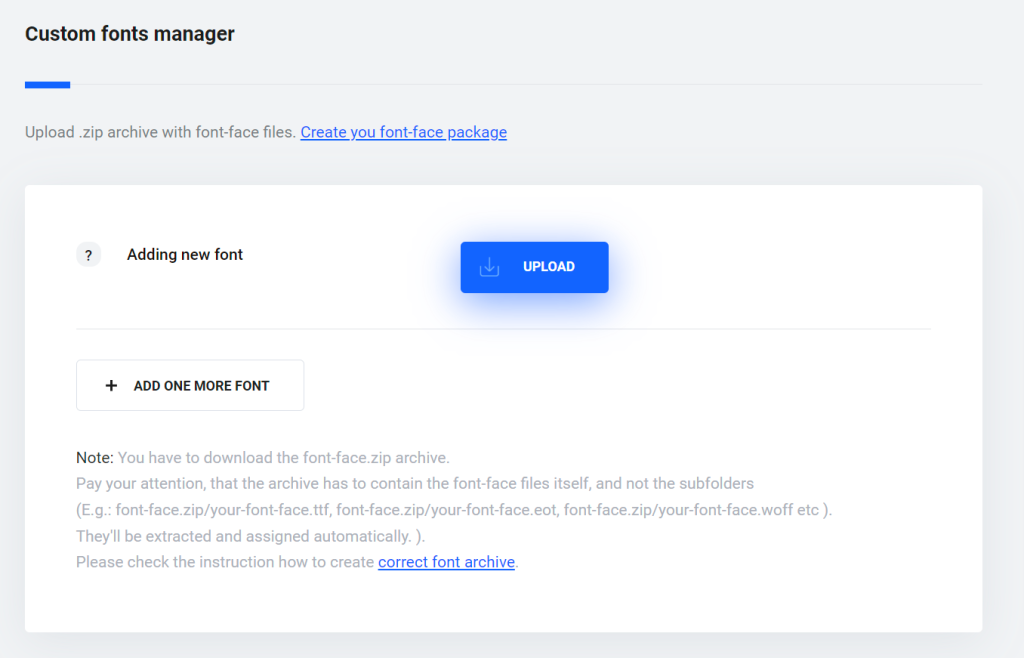 Add one more font – here you can upload a custom icon pack on your site to be able to use it in WPbakey modules.
Check the detailed instruction on custom icon pack uploading below:
Create the icons in svg format (draw them or upload from any resource).
Convert the icons to the icon font. Use the https://icomoon.io website only. You can skip this step in case you already have the icon font.
Navigate to the admin panel Theme Options Icon manager Upload new icons.